Cancer Council's PINK Day
Posted on: October 9, 2013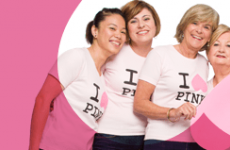 We are hosting a Wear Pink To Work Day to support the Cancer Council's fund raising effort to support Breast Cancer research. It will be held on Thursday 10 October 2013.
We've set up a page to make it easy for anyone interested in joining forces for the good cause to make a donation. You can make a tax-deductible donation any time -- online! Simply go to Twinkle Family Dental's personal page, at:
http://nsw.cancercouncilfundraising.org.au/PinkDay4TwinkleDental?SID=525687&LangPref=en-CA
Once you've made a donation, you'll receive a receipt via email. And you can donate as many times as you like!
Please spread the word and many thanks for your support!
Opening hours
Monday: 9am–5pm
Tuesday: 9:30am–6pm
Wednesday: 9am–5pm
Thursday: 9am–5pm
Friday: 9am–6pm
Saturday: 9am–1pm
Sunday: Closed