Case Studies
Primary tabs
These are some of the cases we have treated in this practice. Just to give you little bit of an idea.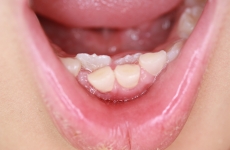 The baby teeth are still there but wobbly. You notice that some new teeth are growing behind them and they are crooked. Those wobbly baby teeth have been mobile for quite some time, yet don't seem to be coming out. So, what's next?
Should we keep waiting for the baby teeth to fall...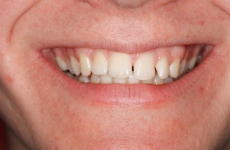 Patient had an increased overjet (ie upper front teeth staying further forward compared to lower front teeth) and increased spacing among the upper front teeth. However, due to work and live performances, the patient did not want anything that would compromise his appearance.